Recreational
Winter League
Rec Winter league. An outlet for people looking to play frisbee during the winter that either don't want something as competitive or did not get into the competitive league. We will also look to use this field time and space for College and High School showcase nights
6 v. 6 played on a turf field
4 teams East Side, 4 teams West Side
$65/player (5 games and a jersey)
$15/game to pick-up
Register Here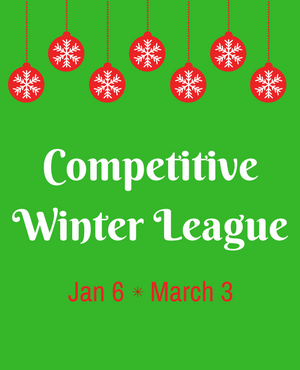 more...
Halloween Tournament
X
Shifting seasons means all roads point towards exotic Warrensville Heights, where the only better deal than Winter League is the hourly rate at the Express Inn next door. That's right, we're back at the Force, and 2018 promises to be the most competitive season yet!
Games on Saturday nights, 8:30-12:30, January 6th through March 3rd
6 v. 6 played on a turf field at the Force on Northfield Road in Warrensville Heights
8 teams, ratio to be determined
$100/player (minimum of 8 games and a jersey)
No baggages
$15/game to pick-up
About CDA
The Cleveland Disc Association is a 501 (c)3 non-profit organization that promotes healthy living through the sport of Ultimate Frisbee. We run leagues, tournaments, and events throughout North East Ohio for club, youth, and recreational adult athletes.

Check out the rest of the site to get involved!
Contact Us